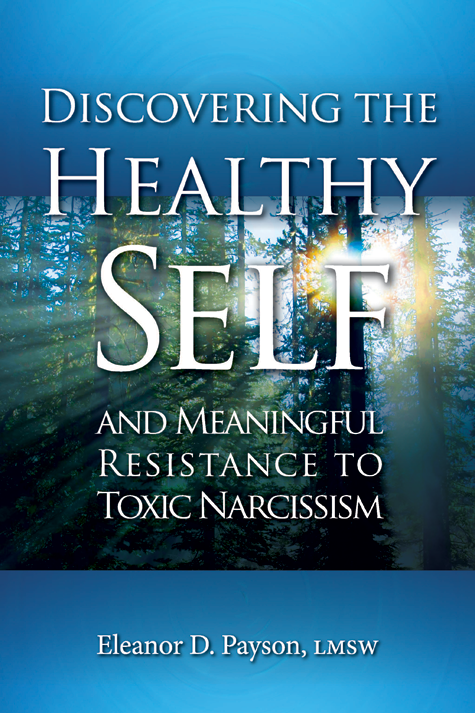 Relationships with narcissistic or narcissistic personality disordered (NPD) individuals often lead to interpersonal disasters with devastating results. Discovering the Healthy Self and Meaningful Resistance to Toxic Narcissism picks up where Eleanor's last book left off to expand upon the insights, strategies, and supports so necessary to heal from these damaging relationships. Here, Eleanor addresses the most difficult challenges that confront individuals struggling to survive relationships with narcissistic/NPD individuals—as friends or family, in love or work.
In this book, you will find help and guidance to:
Clarify the healthy self and the difference between healthy self-esteem, narcissistic traits, and the full narcissistic personality disorder.
Identify the abusive dynamics of the narcissistic/NPD person in order to learn effective interventions and establish healthy boundaries for self-protection.
Introduce healing and empowerment strategies for ongoing recovery and growth.
Reclaim your healthy self and empower your life.
Drawing from more than thirty years of experience as a psychotherapist, Eleanor provides new insights into the hidden dynamics of toxic narcissism, demonstrates effective tools for self-protection, and guides her readers toward a life of greater fulfillment.