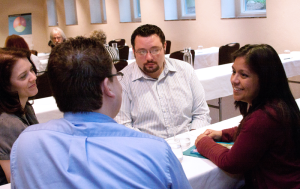 Eleanor Payson, LMSW conducts this drop-in support group in her office, every other week for ten months out of the year. Dates, times, location, fee listed below. These groups provide support for members to work on their recovery from codependency in relationships with narcissistic individuals or individuals with the full narcissistic personality disorder.
This drop-in support group is available to all participants who attend Eleanor's Discovering the Healthy Self Workshop.
Time:
Saturdays 11am-12:30pm
Cost is $20 per group.
Location:
333 W. Seventh St., Suite 290
Royal Oak, MI 48067
Dates for 2018
January 13, 2018
January 27, 2018
February 10, 2018
February 24, 2018
March 10, 2018
March 24, 2018
April 7, 2018
April 21, 2018
May 5, 2018
May 19, 2018
June 2, 2018
June 16, 2018
Please notice that there are holiday weekends when the groups will not meet, so it is important to check the dates listed on the website. The group also does not meet during the months of July and August. There is no group Thanksgiving weekend.